Located in a quiet backyard in Düsseldorfs trendy neighborhood Flingern, Engelbert Studio offers you a relaxed atmosphere for efficient production.
On bright and broad 200m2 of total rentable space you will find everything you need for your production: a large studio, a conference room, a spacious kitchen, a space for styling and makeup and sanitary installations. The separate rooms allow for relaxed working for all your team members.
The studio is at ground level, accessible by vehicle, private parking is provided right in front of the studio doors.
• rentable area in total ca. 200 m2
• studio ca. 120 m2 (ca. 11 x 11m)
• max. ceiling height  3,60 m
• ground level studio gates 2,30m wide x 2,30m high
• accessible by vehicle
• darkenable
• extensive 220 V and 380 V power supply
• rentable on option: light- and camerasystems, 2 studio tripods, ceiling rail system 3x3m
with a view towards the conference room and passage to the kitchen
• light, open space
• stereo system
• free coffee and tea, soft drinks according to consumption
• highspeed wireless internet in all rooms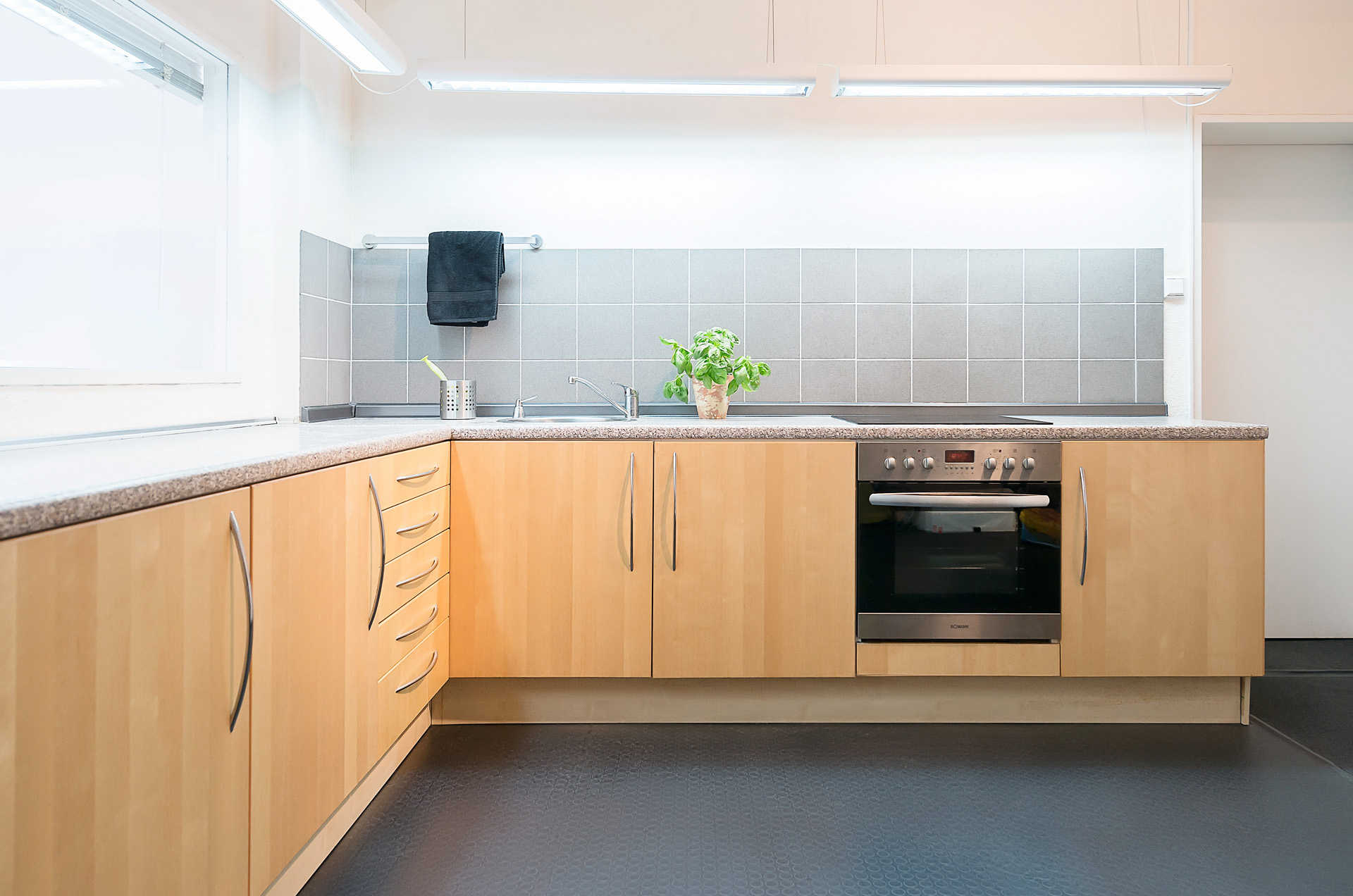 • spacious 25 m2
• stove, oven, microwave
• refrigerator, freezer
• dishwasher
• tableware
PRICE AND CONDITIONS
350,-€ per day* 
(Mo-Fr 9:00 - 19:00 hrs)
Conditions for film and editorial on request. Conditions for weekend and public holidays on request.

included in the above rate: studio use, WLAN use, electric power supply, studio supervision, studio cleaning, parking, coffee/ tea; softdrinks are billed on consumption

bookable on option: light and camera rent, postproduction, FineArt-printing, proofing up to A2
The studio is located centrally in Düsseldorf and quickly accessible from railway station, airport, highways or trade fair.
Underground- , bus- and tram-stops as well as a taxi stand are located just around the corner.
Private parking in the backyard right in front of the studio.
We´re happy to help, should you have any further questions.
ENGELBERT STUDIO

Engelbertstr. 7
D - 40233 Düsseldorf
phone   + 49 211 390 26 95
mobile  + 49 177 320 64 50